About Heli Source Ltd.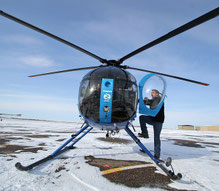 The management team and crews of Heli Source Ltd. all have extensive aviation backgrounds, are commited to provide exceptional service and look after the Health & Safety of our Clients and Employees. Heli Source Ltd. is also concerned with protecting the Environment, all while bringing Creative and Innovative ideas to the table in delivering solutions to your aviation needs.
Our crews are highly trained, qualified and experienced external load specialists. Their skills, attention to detail and accuracy, combined with a focus on safety and efficiencies, ensure that our services meet and exceed your job requirements.
Our Vision
To be recognized as the leader in providing aviation services to resource-based industries.
Our Mission
To deliver excellence in our service to our clients.  This will be achieved by:
Providing unparalleled customer service. 
Creating value for our clients by providing safe, reliable and cost-effective services. 
Building strong relationships and respecting all stakeholders in our Company.
Using our relationships with clients and employees to provide innovative solutions for our client needs.
Creating shareholder value. 
Our Values
We believe in corporate responsibility.  We value those people and those principles which we believe to be key to our success.  
These include:
Our clients
Our people
The safety of our clients and our people
The environment we live and work in
Our reputation for integrity and customer service
The leadership we must demonstrate both within our organization and within our industry